Vissles 15.6" HD TouchScreen Article Review 1 - 2020
The Vissles-M has some nice features that help it stand out from other portable monitors.
By SEAN ENDICOTT on  27 Aug, 2020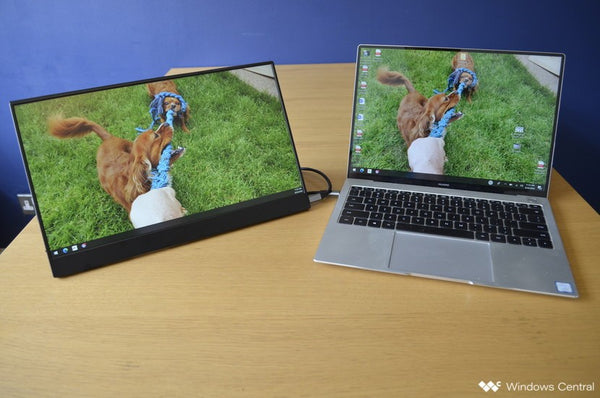 The Vissles-M is a 15.6-inch portable monitor that brings touch support, a healthy pack of ports, and an anti-glare display that helps it stand out in a relatively crowded space of portable monitors. The portable monitor space isn't as full as a well-established category such as laptops or desktop monitors, but many of them have similar feature sets that make them difficult to pick between. At $229, the Vissles-M comes in near the lower end of the budget range for similar monitors, and it brings quite a bit for that price.
I hadn't heard of Vissles before their team reached out to me, so I took a bit longer to test out the Vissles-M than I normally would for a review like this. After using the monitor throughout the last month, I've found that there's quite a bit to like about the Vissles-M. It supports touch, gets relatively bright, and can work as part of a desktop or portable setup.
The Vissles-M Portable Touchscreen Monitor is a must-have for those looking for a quality display for working from a laptop or gaming on the go.
By ZACKERIE FAIRFAX on Sep 28, 2020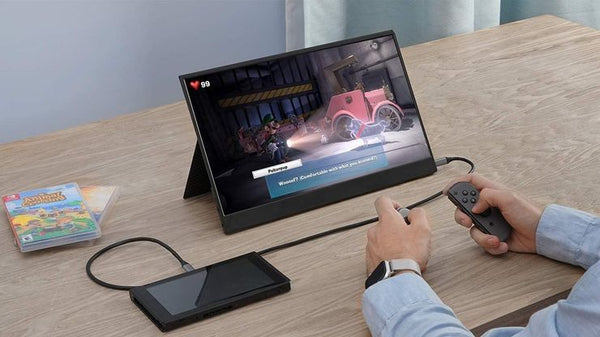 The Vissles-M Monitor offers a crisp 15.6" display that users can easily take with them wherever they go. The sleek thin design of the monitor offers a minimal footprint that can slip into any satchel or backpack with ease. While weighing in at 620 grams, the monitor does not sacrifice any visual quality to maintain its small form factor. The Vissles-M has a high definition 1920 x 1080 resolution with a 16:9 aspect ratio making it the perfect companion for a laptop or console when traveling or working on the go.

Whether its used for gaming, photo editing, or hours of Netflix bingeing, the Vissles-M Monitor has some impressive visual quality for a portable monitor. Capable of displaying 262K colors with a 60Hz refresh rate, the Vissles-M offers 170 degrees of IPS. A variety of display settings are available to fine-tune the monitor to best fit the user's experience.
By Dan Cohen on August 19, 2020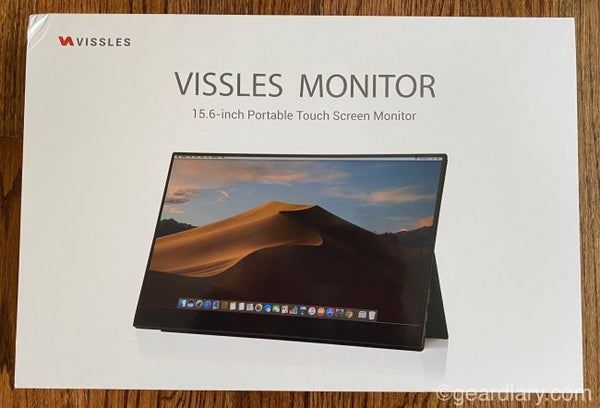 I've been working from home since March 6th, and I will likely be doing so for the foreseeable future. At my office, I had a 27″ iMac and a second monitor. Working at home with just my laptop was far too restrictive. Thankfully, I was sent the Vissles-M 15.6″ Portable Touchscreen Monitor for review; it gives me the dual-screen setup I was missing.

The Vissles portable monitor has an MSRP of $229, but it is currently available for $199. For that, you get a thin, light portable monitor and three different cables that let you connect the monitor to a wide range of devices. These include laptops, desktops, Android phones, Nintendo Switch, PS4, Xbox, and, yes, iPads. As the company puts it, the "Vissles Monitor is the perfect on-the-go external touchscreen monitor." I would add that it is excellent when you are stuck at home during a pandemic too!

In all, the Vissles Monitor is a lifesaver for those of us unable to work from our offices. It allows me to take my laptop outside on nice days while still having the productivity that comes with a dual monitor setup. Also, it lets me get a significantly larger screen when using my iPad for work even though the touchscreen functionality isn't available with such a setup.