Vissles-V1: The first Wireless Mechanical Keyboard We Launched
POPPIN YOUR LIFE WITH EASE.
Vissles has been engaging itself in the creation of innovative, versatile and high-quality electronic accessories and equipment, we've recently launched Vissles V1, our first 84-key wireless mechanical keyboard. This keyboard has a compact design while retaining ergonomic comfort, bringing you a tailor-made experience.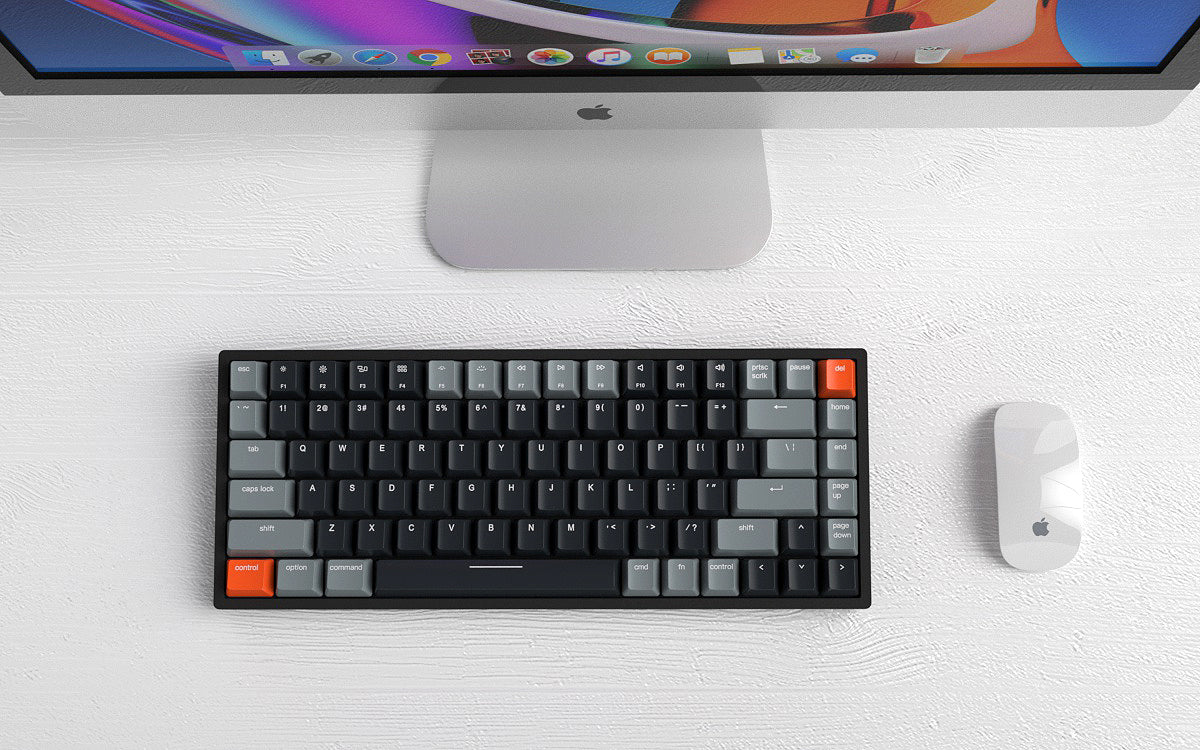 There is no doubt that switches are the soul of a mechanical keyboard, thereby, V1 offers you 3 different kinds of high-profile switch and keycaps made out of dual-injection molding, bringing in tactile or quiet feedback from every tap, which can help improve typing speeds and let you know the keystrokes are registering. With magnetic feet features an inclined angle of 6 °, V1 promotes a more natural typing angle for your arms, wrists, and fingers.
V1 keycaps promise a lifespan of 50 million keystrokes, and the printing method does not expose you to fading letters but strong corrosion resistance. What's more, the timeless Dolch colorway of V1 and the fancy orange Control and Del keys, adding a glamorous touch to your daily routine.
As a dual-mode wireless mechanical keyboard, V1 supports Bluetooth and wired Type-C connections. To satisfy the needs of different users, V1 takes it a step further and comes in three extra keycaps, whether you are a Mac fan or Android supporter, you can easily switch between Mac/iOS and Win/Android systems. The wireless connection virtually eliminates delays, dropouts and interference and gives you a range of up to 10-meters range. Simply tap Fn+Q/W/E/R/T to seamlessly switch between five devices. V1 also supports macro recording settings. The keyboard also includes 12 dual-function FN keys that allow you to easily access media and shortcut keys, so you can effortlessly perform a variety of tasks.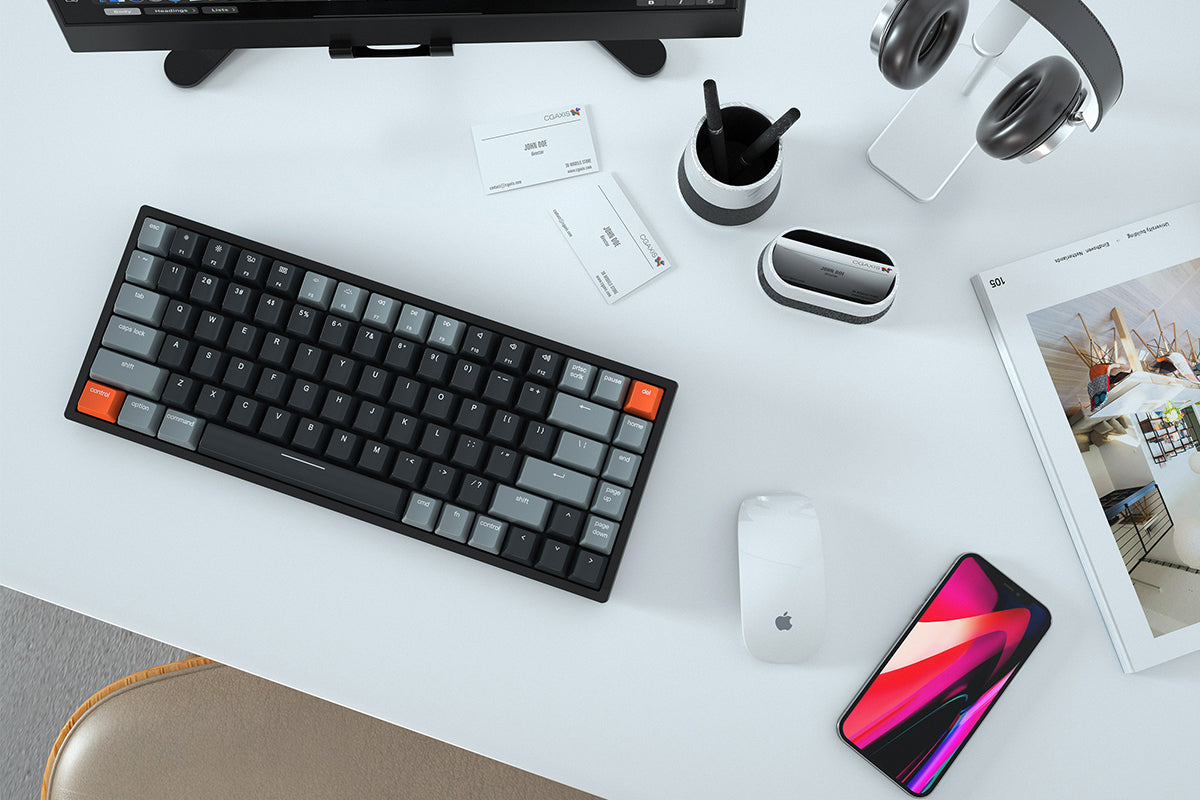 Featuring 19 colorful RGB backlights and nine monochrome lights, Vissles V1 can be great for playing the game at night even without light. You can also adjust the brightness and breathing speed of the backlit depending on mood and preference. Consider this, if you spend 8 hours a day working,  and maybe half of that typing, the remarkably quick actuation and the response of V1 will significantly boost your productivity, maintaining a healthy work-life balance.
With a 3750 mAh battery, V1 can run for 19 hours with the highest backlight brightness, and its battery life jumps to 180 hours if you turn them off. If there is no operation on the keyboard for five minutes, V1 enters standby mode, after deactivating for 30 minutes, it will automatically enter sleep mode to save power, the best way to help you start saving on your electricity costs.