Overview
Specs
Reviews
Media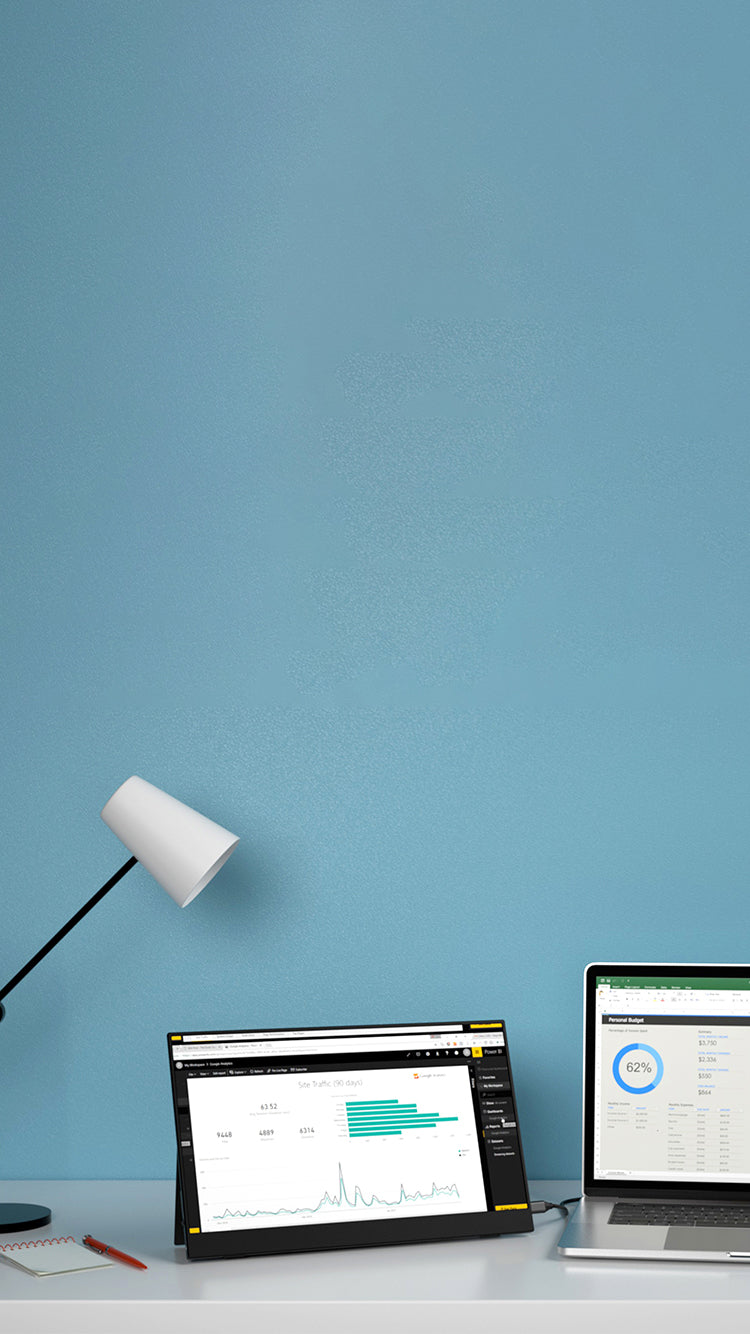 Focus on the horizon beyond
Vissles-M, a perfect external touch screen monitor with a 15.6" 1080*1920 Full HD matte screen. Compatible with all laptop models and Android phones, Vissles-M guarantees your work productivity and gaming experience whether you are at work or home.
Be twice as productive
According to Microsoft's Research Center's findings, an additional monitor can boost productivity by 9% to 50%. Whether you work as a team or independently, Vissles-M is the perfect partner for office, programming, video editing, and multitasking.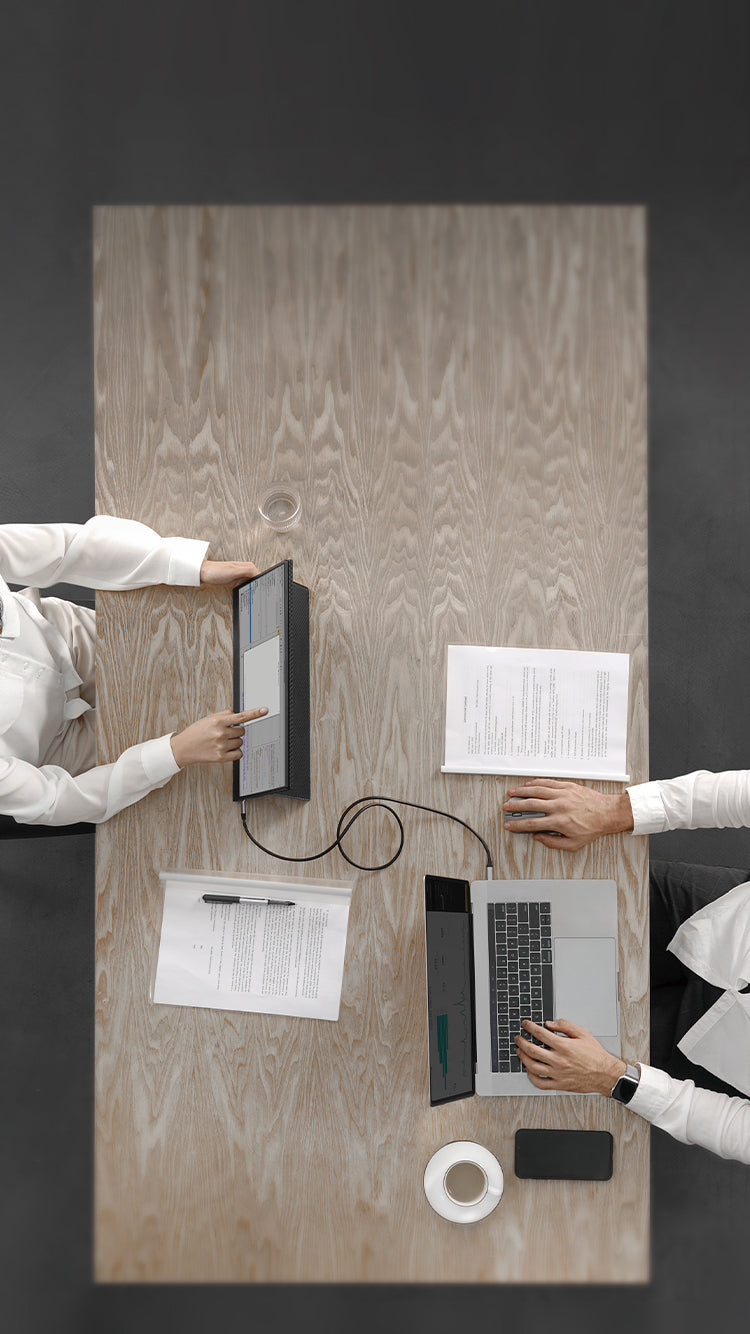 Turn Android phone into a laptop
Vissles-M allows you to connect it to your Android devices without the need of installing any software. Now you can extend your vision while editing documents, writing emails, or watching your favorite movies with ease.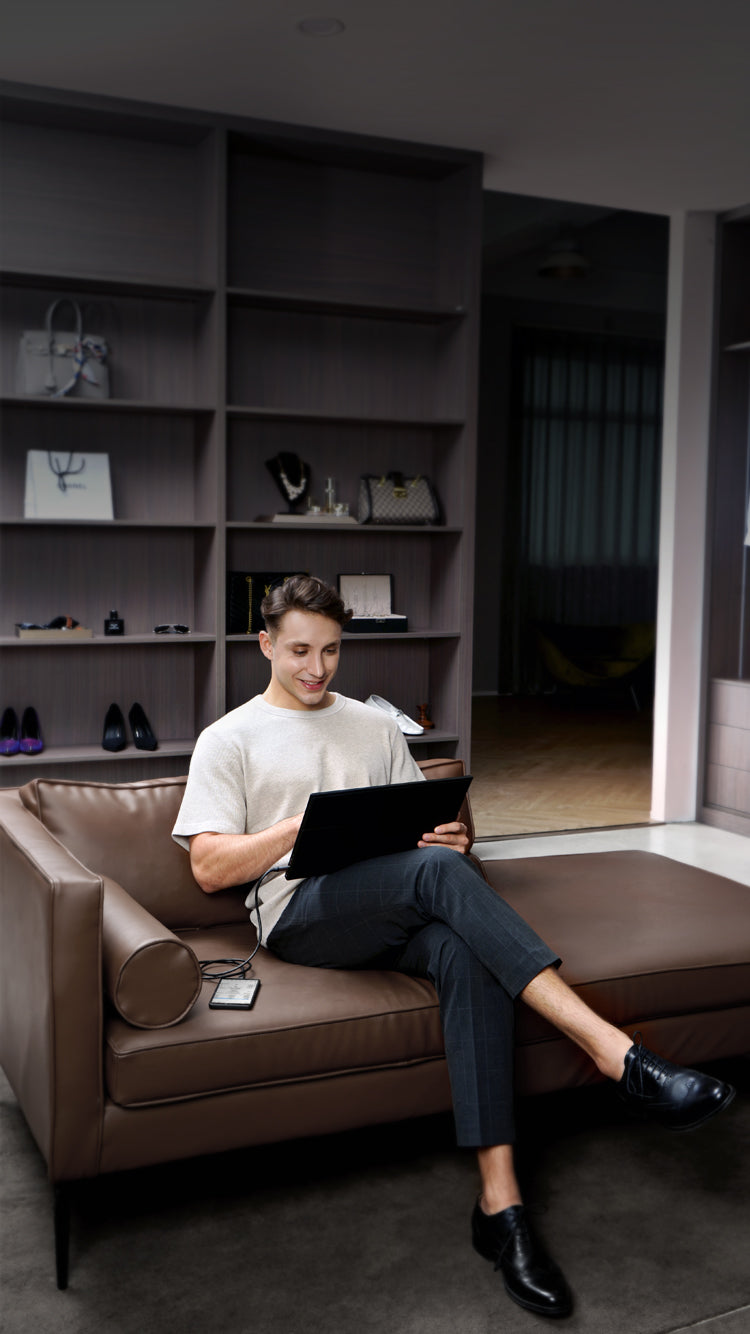 A design for your enjoyment
Comes with a 60Hz refresh rate, 1920*1080P resolution, and outperformed color reproduction, Vissles-M allows you to indulge in gaming as it supports Nintendo Switch, PS4, and Xbox. An immersive visual experience can be achieved by its ultra-narrow bezel!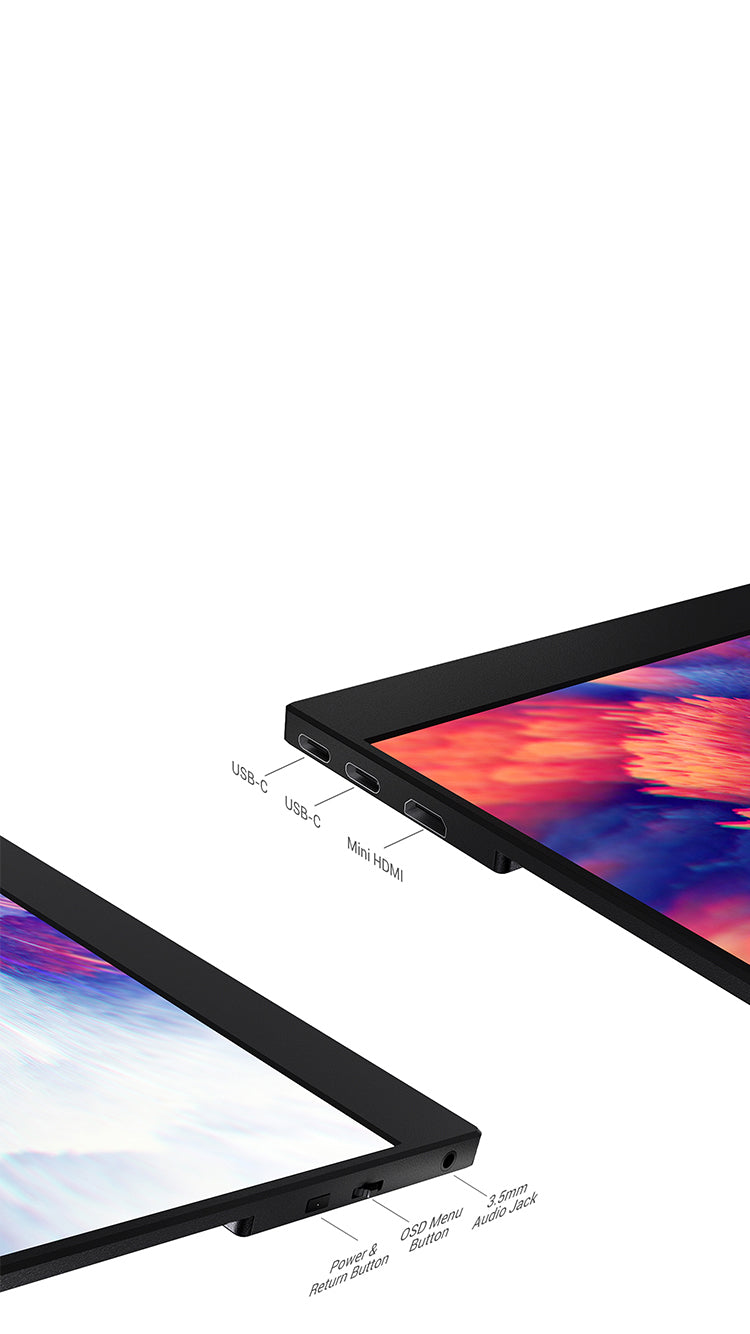 Massive extension with great compatibility
Thanks to 2 full-featured USB-C ports and a mini HDMI port, Vissles-M can be hooked up to a laptop, desktop, mobile device, or game console. It works perfectly with MacBook, Windows, Linux OS. Vissles-M, your best choice for a secondary monitor.
Lightweight & Compact design
As a 15.6" portable screen, you will be impressed by its ultra-thin and lightweight design. Simply placed it in your bag and ready to go.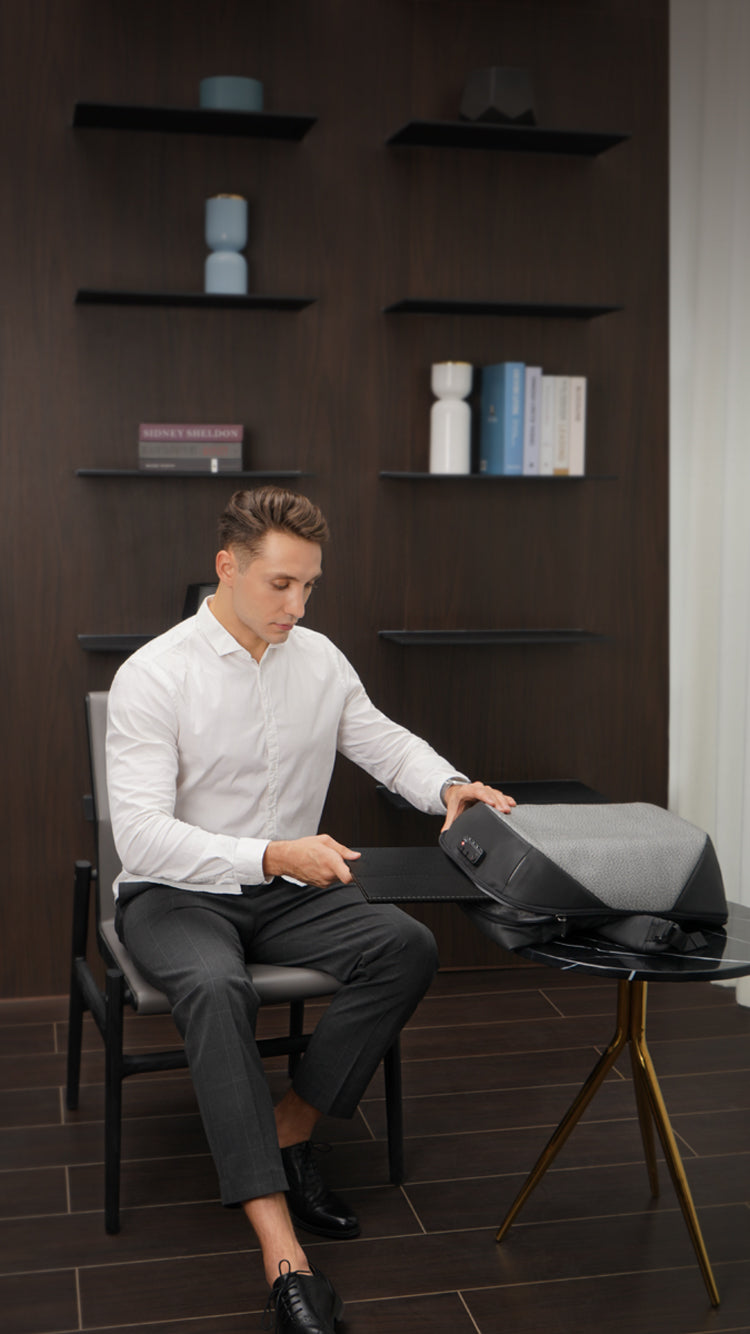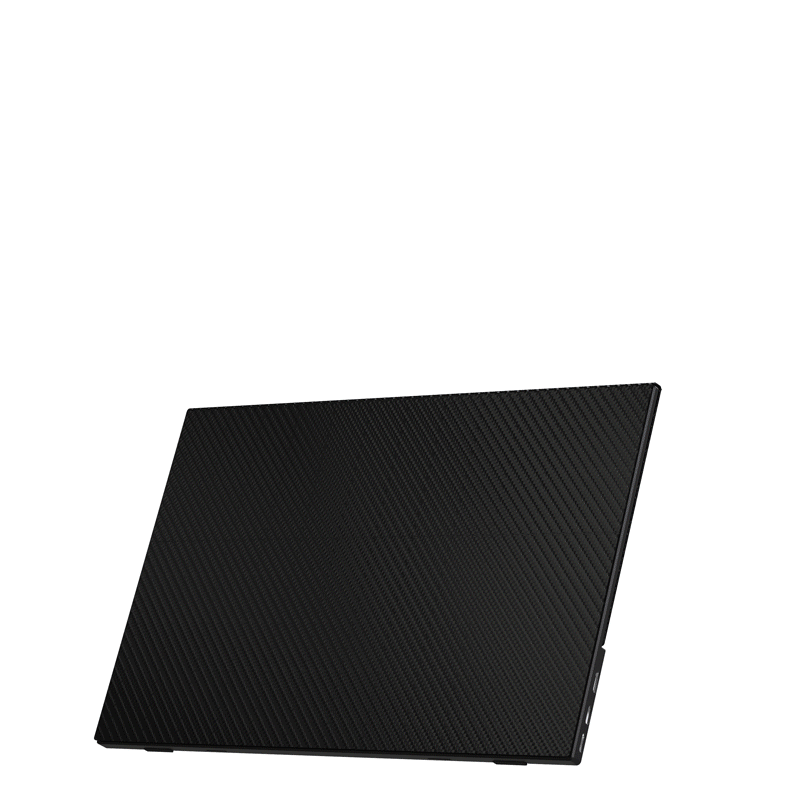 Take an Extra Step
Offering ultimate user experience is the mission for Vissles-M, therefore, it comes with a magnetic protective cover to give the monitor extra protection. With its smart design, the protective cover can be used as a stand that allows you to adjust the desired angle, a useful tool for your mobile office.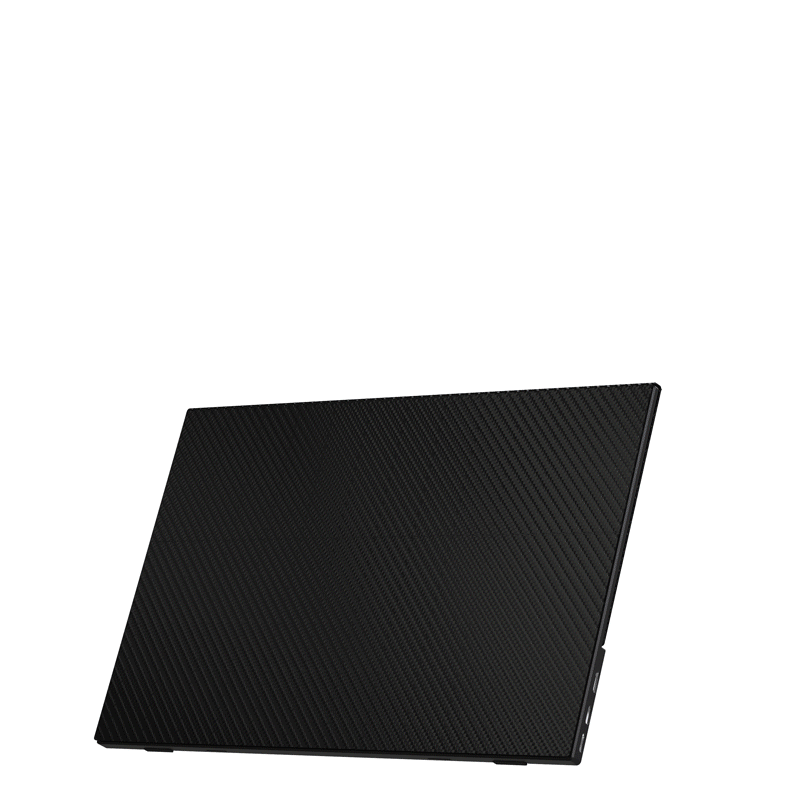 Competitive Analysis
Product Name

Size

Resolution

Panel Type

Display Surface

Brightness

Contrast Ratio

Display Area

Brightness Adjustment

Low Blue Light

Battery

OS Compatibility

Gaming Console

Interface

Accessories

Panel Thickness

Net Weight

Protective Case

Speaker

touchscreen

Retail Price

Discount Price
Vissles-M

15.6"

1920 x 1080 FHD

IPS

Non-glare

220cd/m2 (Typical)

800:1 (Typical)

344.16 x193.59mm

√

X

X

Microsoft Windows, Mac OS, Chrome OS, Linux

Nintendo Switch, Xbox, PS4

USB-C power & signal port x 2
Mini HMDI port x 1
3.5mm earphone x 1
OSD Button
Power Button
USB-C to USB-C cable * 1
Mini HDMI to HDMI cable *1
USB-A to Type-c cable *1
User Manual(Paper) *1
Protective case * 1
Quick start guide

5.3mm

0.66kg

√

√

√

$229

$199
Asus MB169C+

15.6"

1920 x 1080 FHD

IPS

Glare

180 cd/㎡

700:1 (Max)

344.16 x 193.59 mm

√

√

X

Microsoft Windows, Mac OS, Chrome OS, Linux

X

USB-C x 1

USB-C to USB-C Cable
Quick start guide
ASUS Smart Case

8.5mm

0.8kg

√

X

X

$300

$300
ASUS ZenScreen MB16AC

15.6"

1920 x 1080 FHD

IPS

Glare

220 cd/㎡(Max)

800:1 (Max)

344.16 x 193.59 mm

√

√

X

Microsoft Windows, Mac OS, Chrome OS, Linux

X

USB-C x 1

USB-C to USB-C cable
USB Type-C to A adapter
ZenScreen pen
Quick start guide
Smart Case

8mm

0.78kg

√

X

X

$249

$236.99
Lepow

15.6"

1920 x 1080 FHD

IPS

Non-glare

300cd/m²

1000:1 (Max)

344.16*194.59mm

/

X

X

Microsoft Windows, Mac OS, Chrome OS, Linux

Nintendo Switch, Xbox, PS4

USB-C signal port
OSD Control
Power button
USB-C power port
Mini-HDMI port
3.5mm earphones
USB-C to USB-C cable
Mini-HDMI to HDMI cable
USB-A to USB-C cable
Magnetic leather cover
Screen wipe
Screen protector

7.62mm

0.73kg

√

√

X

$219.99

$188.98
ThinkVisionM14

14"

1920 x 1080 FHD

IPS

Non-glare

300 nits

700:1 (Max)

/

√

√

X

Microsoft Windows, Mac OS, Chrome OS, Linux

X

USB-C x 2
Kensington lock slot
USB-C to USB-C cable
Quick start guide

4.4mm

0.6kg

X

X

X

$289

$279
Product Type
Portable Touch Screen Monitor
Display Surface
Anti-glare
Viewable Area
13.55*7.62''
Input
Micro-HDMI,  USB Type-C
Viewable Angle ( Horizontal/Vertical)
178°(89°/89°)H, (89°/89°)V
Brightness
220cd/㎡(Typical)
Touch Screen
10-point Capacitive Touch Screen
Compatibility
Microsoft Windows, Mac OS, Chrome OS, Linux
Supported Android Phones
Samsung: S8, S8+, S9, S10, S10+, Note 8, Note 9, Note 10, Note 10+, S20, S20+, S20 ultra
Huawei: Mate 10, Mate 10 Pro, Mate 20, Mate 20 X, Mate 20 Pro, P30, P30 Pro, Honor V20 
OnePlus: OnePlus 7, OnePlus 7 Pro, OnePlus 7T