Overview
Reviews
Media
FAQ
Focus on the horizon beyond
Vissles-M, a perfect external touch screen monitor with a 15.6" 1080*1920 Full HD matte screen. Compatible with all laptop models and Android phones, Vissles-M guarantees your work productivity and gaming experience whether you are at work or home.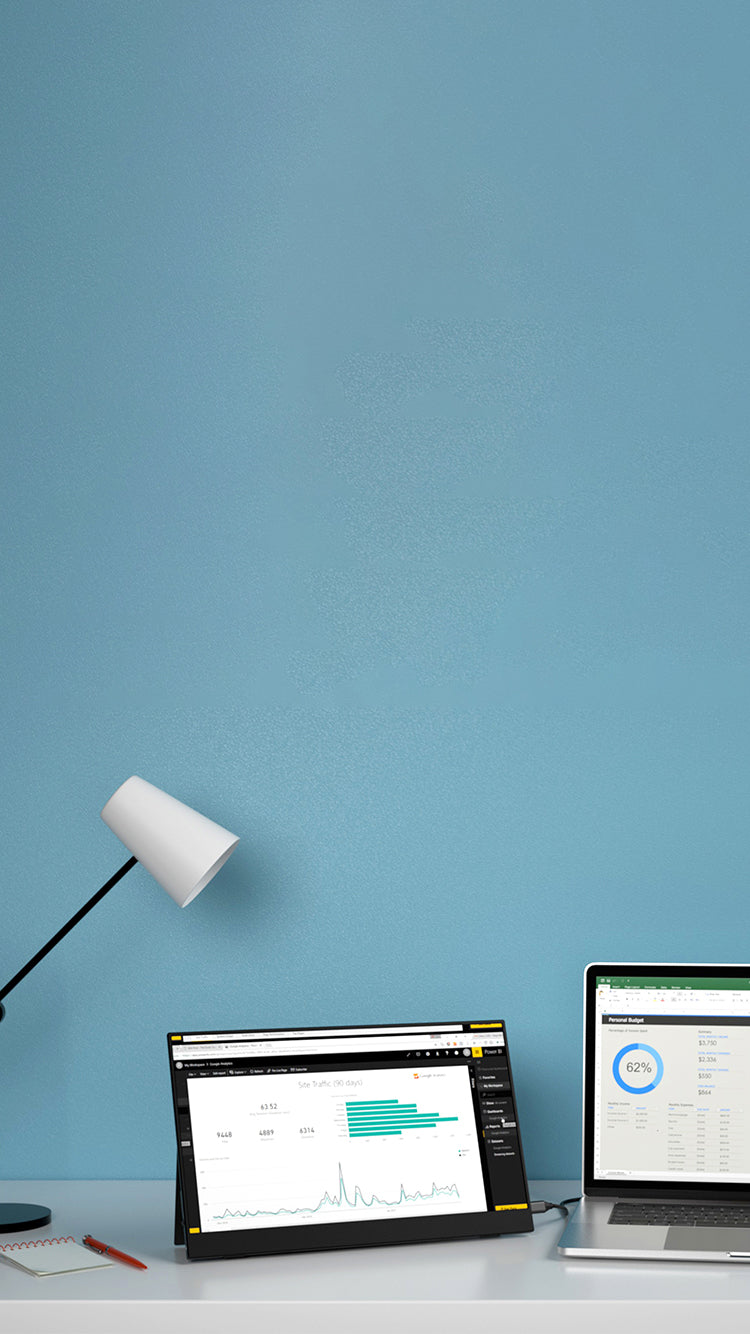 Be twice as productive
According to Microsoft's Research Center's findings, an additional monitor can boost productivity by 9% to 50%. Whether you work as a team or independently, Vissles-M is the perfect partner for office, programming, video editing, and multitasking.
Turn Android phone into a laptop
Vissles-M allows you to connect it to your Android devices without the need of installing any software. Now you can extend your vision while editing documents, writing emails, or watching your favorite movies with ease.
A design for your enjoyment
Comes with a 60Hz refresh rate, 1920*1080P resolution, and outperformed color reproduction, Vissles-M allows you to indulge in gaming as it supports Nintendo Switch, PS4, and Xbox. An immersive visual experience can be achieved by its ultra-narrow bezel!
Massive extension with great compatibility
Thanks to 2 full-featured USB-C ports and a mini HDMI port, Vissles-M can be hooked up to a laptop, desktop, mobile device, or game console. It works perfectly with MacBook, Windows, Linux OS. Vissles-M, your best choice for a secondary monitor.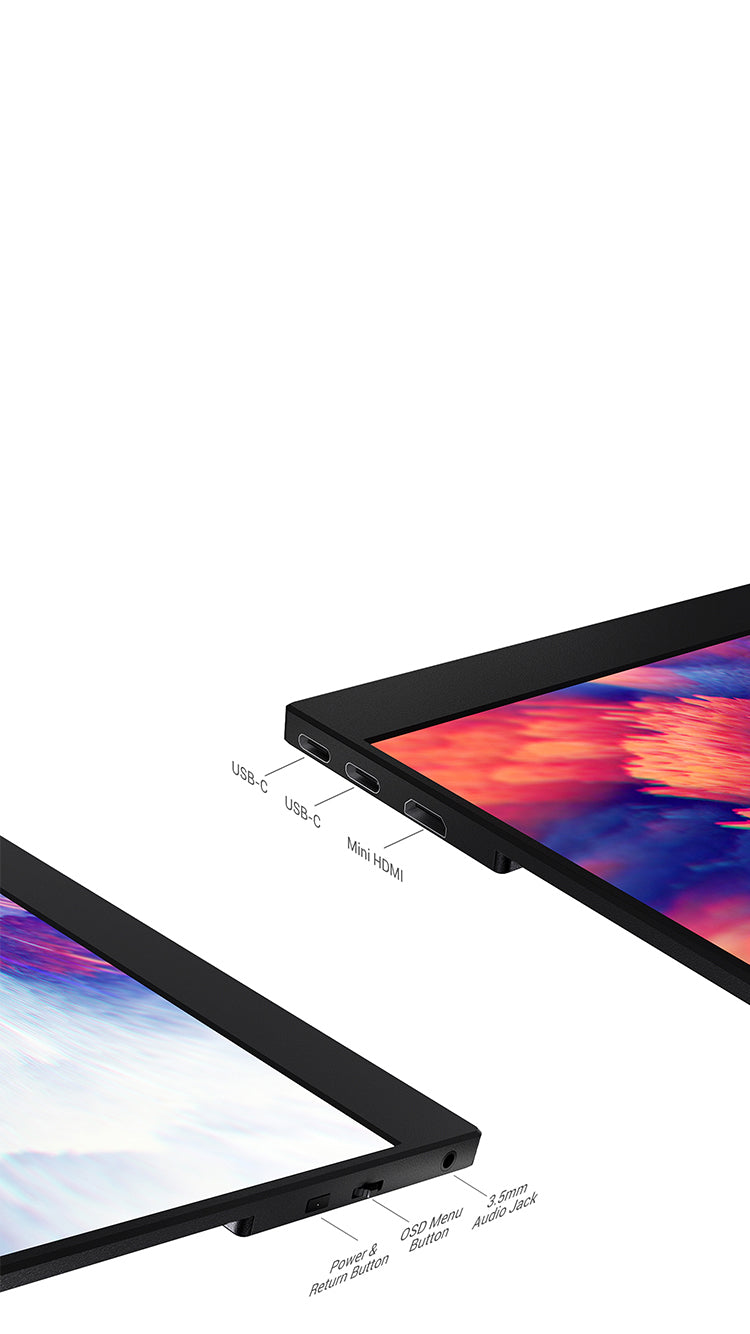 Lightweight & Compact design
As a 15.6" portable screen, you will be impressed by its ultra-thin and lightweight design. Simply placed it in your bag and ready to go.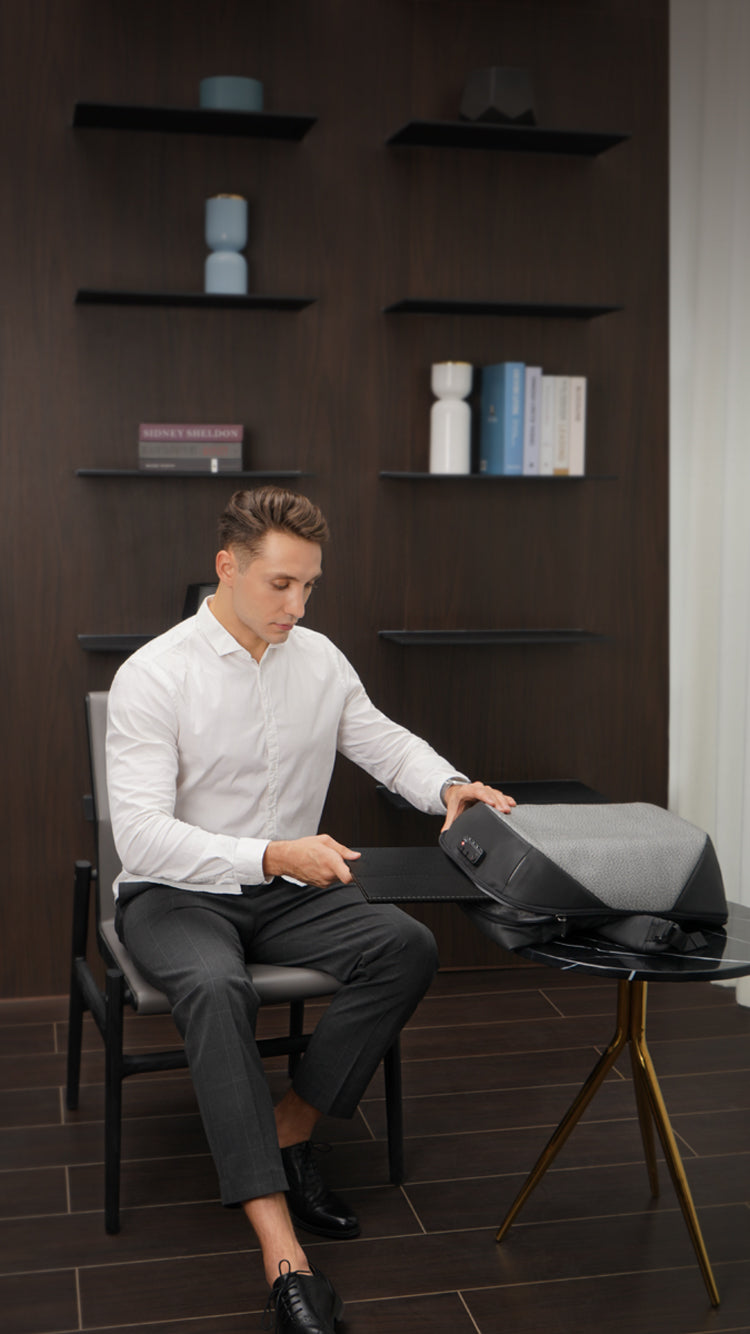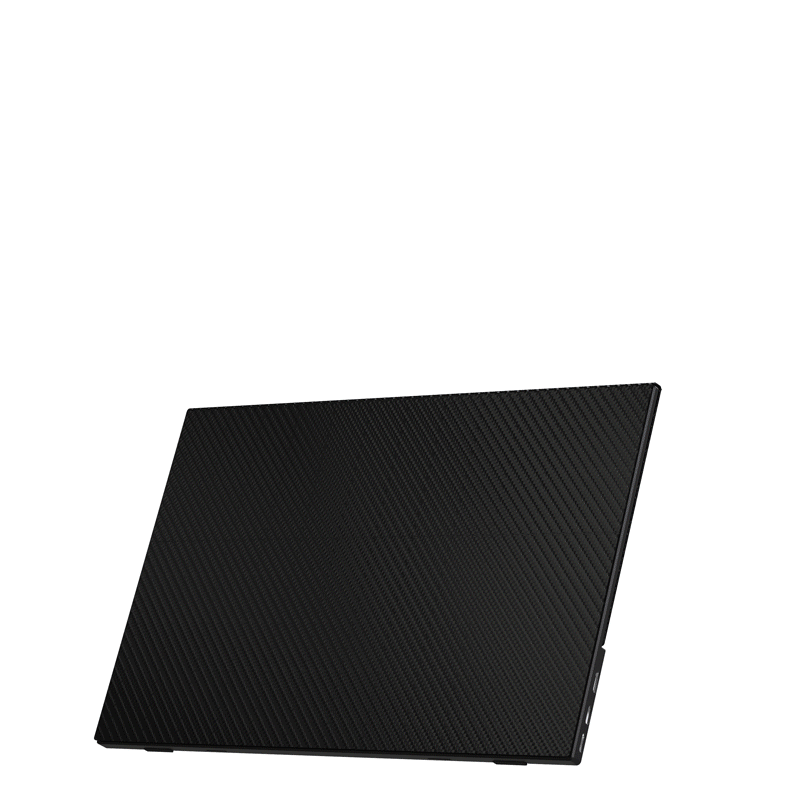 Take an Extra Step
Offering ultimate user experience is the mission for Vissles-M, therefore, it comes with a magnetic protective cover to give the monitor extra protection. With its smart design, the protective cover can be used as a stand that allows you to adjust the desired angle, a useful tool for your mobile office.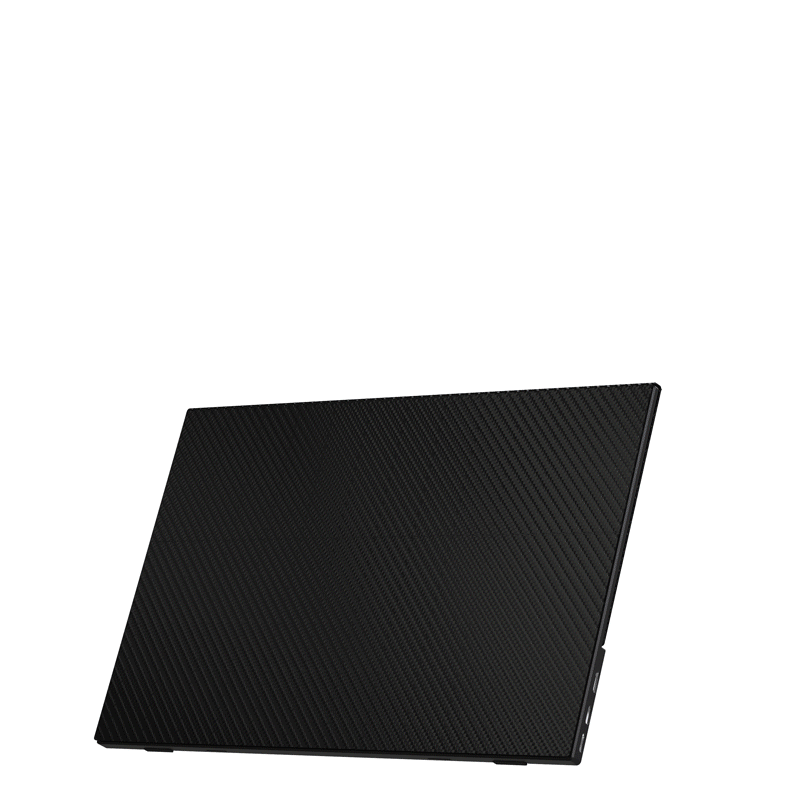 Competitive Analysis
Product Name

Size

Resolution

Panel Type

Display Surface

Brightness

Contrast Ratio

Display Area

Brightness Adjustment

Low Blue Light

Battery

OS Compatibility

Gaming Console

Interface

Accessories

Panel Thickness

Net Weight

Protective Case

Speaker

touchscreen

Retail Price

Discount Price
Vissles-M

15.6"

1920 x 1080 FHD

IPS

Non-glare

220cd/m2 (Typical)

800:1 (Typical)

344.16 x193.59mm

√

√

X

Microsoft Windows, Mac OS, Chrome OS, Linux

Nintendo Switch, Xbox, PS4

USB-C power & signal port x 2
Mini HMDI port x 1
3.5mm earphone x 1
OSD Button
Power Button
USB-C to USB-C cable * 1
Mini HDMI to HDMI cable *1
USB-A to Type-c cable *1
User Manual(Paper) *1
Protective case * 1
Quick start guide

5.3mm

0.66kg

√

√

√

$229

$199
Asus MB169C+

15.6"

1920 x 1080 FHD

IPS

Glare

180 cd/㎡

700:1 (Max)

344.16 x 193.59 mm

√

√

X

Microsoft Windows, Mac OS, Chrome OS, Linux

X

USB-C x 1

USB-C to USB-C Cable
Quick start guide
ASUS Smart Case

8.5mm

0.8kg

√

X

X

$300

$300
ASUS ZenScreen MB16AC

15.6"

1920 x 1080 FHD

IPS

Glare

220 cd/㎡(Max)

800:1 (Max)

344.16 x 193.59 mm

√

√

X

Microsoft Windows, Mac OS, Chrome OS, Linux

X

USB-C x 1

USB-C to USB-C cable
USB Type-C to A adapter
ZenScreen pen
Quick start guide
Smart Case

8mm

0.78kg

√

X

X

$249

$236.99
Lepow

15.6"

1920 x 1080 FHD

IPS

Non-glare

300cd/m²

1000:1 (Max)

344.16*194.59mm

/

X

X

Microsoft Windows, Mac OS, Chrome OS, Linux

Nintendo Switch, Xbox, PS4

USB-C signal port
OSD Control
Power button
USB-C power port
Mini-HDMI port
3.5mm earphones
USB-C to USB-C cable
Mini-HDMI to HDMI cable
USB-A to USB-C cable
Magnetic leather cover
Screen wipe
Screen protector

7.62mm

0.73kg

√

√

X

$219.99

$188.98
ThinkVisionM14

14"

1920 x 1080 FHD

IPS

Non-glare

300 nits

700:1 (Max)

/

√

√

X

Microsoft Windows, Mac OS, Chrome OS, Linux

X

USB-C x 2
Kensington lock slot
USB-C to USB-C cable
Quick start guide

4.4mm

0.6kg

X

X

X

$289

$279
My experience
Quick delivery and an excellent device!
Great budget monitor. Great quality!
Good stuff! Easy setup, easy to use. I've been using it to do Twitch streams, and I'm super happy with it. You have every cord that you would need in the box, I was up and running in under 1 minutes. It has two built-in speaker. I was very impress with the screen protector that comes with it. You can just grab and go.
Very happy with it
This is a veryy nice portable monitor for the price. I was able to get it during the holiday deals and I am happy I did. The size is big enough and portable for a backpack or any alptop bag. Picture quality is very nice. Simple USB-C connection with great resolution. I recommend it to anyone who is looking for a portable monitor to go with their laptop, when you are on the go!
Great Value
For the price, this is an excellent value.
It is the perfect companion to my laptop - it fits in the standard HDMI port and also comes with USB-C options too for the newer devices.
I work remotely and usually at different places. This monitor is portable and I can take it and set up anywhere.
自宅でサブのモニターとして大活躍
主にswitchのゲーム用に使用してます。
IPS液晶パネルが採用されていてフルHD1920*1080Pの解像度にも対応しているのでとても綺麗に映ります。
15.6インチで丁度良い大きさ、どの角度から見ても色の変化や反射も少なく見やすいです。ゲームや映画を皆んなで楽しめます。
さらに本体の液晶パネルは4mmと薄く、重量は約650gとの事でとても軽い、持ち運びにも便利!
switchでは附属のtype-Cケーブルだと電源ケーブルも繋がないと映せないです。特に不便ではない。
1. Does Vissles Monitor work with my laptop?

Vissles-M monitor works with almost very laptop via the USB-C and Mini-HDMI connection. If your laptop doesn't contain a USB-C or Mini-HDMI port. You can utilize the DisPlay port by using a DisplayPort to HDMI Display Adapter for signal transmission.
2. Does Vissles Monitor work with my smartphone?

Vissles-M can work as a secondary monitor of your Android phones. But the Android phone should support TV-out function.
The compatible devices are:
Samsung: S8, S8+, S9, S10, S10+, Note 8, Note 9, Note 10, Note 10+, S20, S20+, S20 ultra;
OnePlus: OnePlus 7, OnePlus 7 Pro, OnePlus 7T;
Sony: Xperia 1(J9110), Xperia S, Xperia XZ3;
Razer: Razer Phone, Razer Phone 2;
Huawei: Mate 10, Mate 10 Pro, Mate 20, Mate 20 X, Mate 20 Pro, P30, P30 Pro, Mate30 Pro, P20, P20 Pro, P20 PS, Mate RS;
Honor: Honor V20, Honor Note 10;
ASUS: ASUS ROG phone, ROG Phone II;
OPPO: R17 Pro;
NOKIA: NOKIA 9 Pure View;
HTC: U Ultra;
3. How can I utilize the touchscreen function?

The connected device MUST support DP ALT_MODE for touchscreen functions. DP ALT_MODE is also required to use a single USB-C cable for power/data (touchscreen). HDMI connections require a USB-C external power source.
macOS and Nitendo Switch doesn't support touchscreen function. When you connect the Vissles monitor to an iPad Pro, it only supports the mirror function.
4. Why can't I use the touchscreen function on our Windows laptop?

Please kindly check if your laptop support DP ALT_MODE for touchscreen functions.
Secondly, go to Control Panel → select "Hardware and Sound" → Click "Tablet PC setting" → go to "Configure your pen and touch display" and click "Set up". Then you can see the sentences "Tap this screen with a single finger to identify it as the touchscreen. If this is not the Tablet PC screen, press enter to move the next screen. To close the tool, press Esc". 
You can press enter and then choose which screen needs to be a touchscreen.
5. How many ports do Vissles Monitor have?

There are TWO full-featured USB-C ports and a mini HDMI port on the right side. The other side features a combo power/return button, OSD menu button  and a 3.5mm audio jack.Two built-in speakers are included at the bottom of the panel.
The OSD menu button allows you to adjust brightness, volume and enter commands into an on-screen menu to control brightness/contrast, color settings (color temperature, hue, saturation, low blue light, color gamut), audio settings, other settings (aspect, freeSync, language, HDR, rest) and input source  (Type-C,HDMI) to calibrate to your level of comfort.
6. Why do my monitor restart automatically?

When you connect the monitor to an Android smartphone without an external power source, the monitor will automatically restart again if the display brightness is above 50%. To ensure a sufficient working current for both the monitor and the smartphone, it's suggested to use a charger/power bank of at least 18W.
7. What's the power consumption of the Visssles monitor?

The Vissles monitor will consume a minimum of 3.4 W when on the lowest brightness setting, and 8W to 10W when on the maximum brightness. A generic USB Type-C charger can power the display so long as it outputs at least 9V/2A.